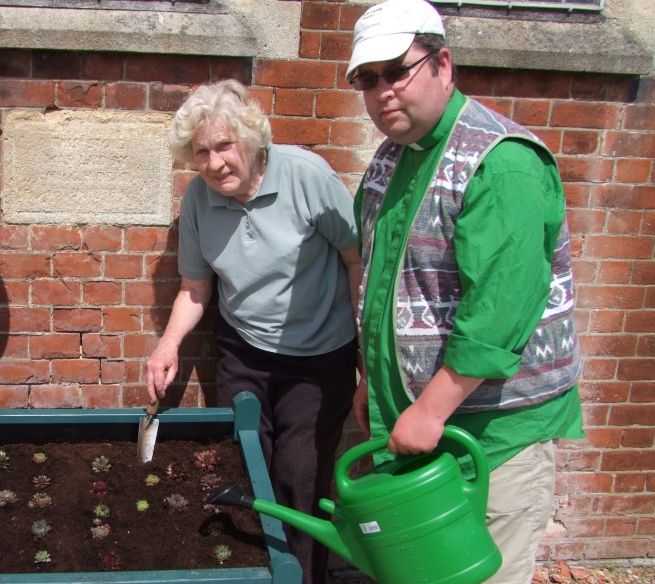 Blessed with extensive grounds around the church, we rely on our volunteer Grounds Team to help care for these much admired, and prize winning assets. The core Team are supported by hedge cutters and lawn mowers, and this year, sponsors of flower beds and planters.
Over the summer many events, like our Strawberry Tea, happen outside. Our Memorial Orchard, planted with nine fruit trees in memory of those named on the church's WWI Memorial show signs of an increased harvest this year.
The Sunday School Rooms' Centenery Pond, created by pupils from The Downs School in 2015, flourishes.
Our Memorial Garden remembering loved ones no longer with us is faithfully tended and is a tranquil spot to rest a while.
Walmer Baptist Church won 1st prize in the "business and other organisations" category, of the Walmer in Bloom Competition 2017